Come risaputo, la Seven Bucks Production di The Rock in collaborazione con la WWE Studios, hanno dato inizio alla realizzazione del film "Fighting With My Family", pellicola che parlerà della vita e carriera della due volte WWE Divs Champion, Paige.
A quanto pare, stando anche alla foto rilasciata dal People's Champion sul proprio profilo Instagram, The Rock e Florence Rugh, l'attrice che interpreterà Paige, registreranno alcune scene del film durante l'episodio di Monday Night RAW di questa notte presso lo Staples Center di Los Angeles.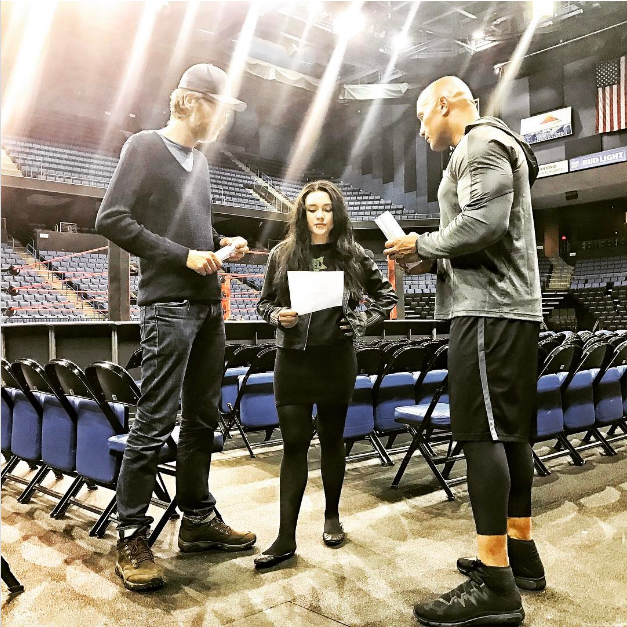 Non sappiamo se il dieci volte WWE Champion presenzierà nell'odierna puntata dello show rosso e se, l'eventuale presenza, porterà magari alla costruzione per un segmento futuro a WrestleMania 33, ad ogni modo non resterà altro che seguire l'episodio di questa notte per averne le dovute conferme.