Ecco di seguito la card completa di Impact Wrestling Bash at the Brewery 2, evento che aprirà il weekend texano della compagnia in vista di domenica 12 gennaio, data in cui si svolgerà la prima edizione di Hard to Kill.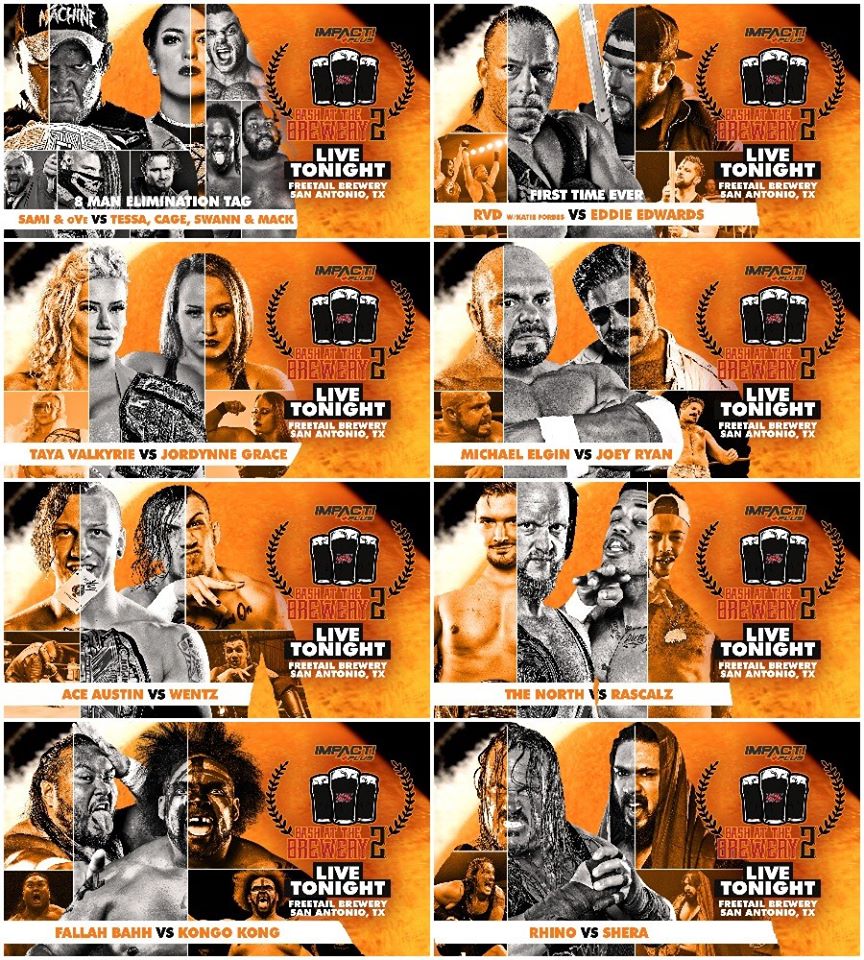 Lo show in questione andrà in onda sull'Impact Plus, mentre nella giornata di domani è in programma Arlington Brawl and Fanfest che invece verrà trasmesso sull'account Twitch della compagnia.
Tutti gli eventi in questione si svolgeranno in quel di Dallas, Texas.